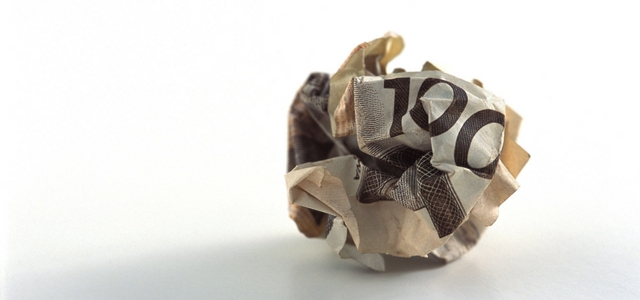 Spending leaks can do just as must damage as a water leak. Luckily finding a spending leak is not as complicated, and costly, as finding and repairing a water leak. But what is a spending leak? There are two types of spending leaks:
Yearly expenses we tend to forget about. Like birthdays. Oh yes, we've all been there. Innocently checking Facebook when suddenly your mother-in-law's birthday reminder appears. Great…you forgot, again. So you pop into the shops after work and before you know it you have spent R 500 (which you initially thought would have cost R 200).
Expenses we consider too small to take into account when it comes to our personal finances. Consider this: If you're in the habit of buying coffee every day at work and that coffee costs R 13 you'll be spending R 3,146 every year… ouch. What would you do if someone gave you R 3,000?!? Yes, that R 3,000 was a direct hint at our competition 😉 Want to enter? Click here.
Most of us don't even realise we're costing ourselves financial headaches with spending leaks. So we've put together a list of common spending leaks. Go through the list, add your own and work it into your budget and financial action plan. Your future self will be impressed!
 School Spending Leaks
Uniforms

Stationary

School Pictures

Extracurricular participation fees (sports equipment, musical instruments, costumes, Eisteddfod entry fees, etc.)

Field-trips and camps

Teachers and classmate birthdays

Extra classes

School participation fees (entrepreneurs' day, Spring Day, inter-house sport, etc.)

Tuck shop

After school care

School projects
Spending Leaks at the Petrol Station



We're all guilty of this one! It's sooo tempting to pop into the convenience store when we're filling our car. The problem is that shopping at a convenience store is way more expensive. And because it's an unplanned shopping spree we tend to buy extra items we don't need. Rather just avoid shopping there altogether.

At Work Spending Leaks
Buying coffee

Buying lunch

Buying snacks

Co-worker and manager birthdays

After-work drinks

Company fun days (Spring Day etc.)

Company charity donations

Work wardrobe
Celebration Spending Leaks
Gifts – birthday /anniversary / baby shower / wedding

Cards

Wrapping paper

Parties

Decorations

Restaurant

Food, drinks, and snacks

Fuel, toll and accommodation expenses (if you have to sleep over)

Outfits

Salon visits
Holiday Spending Leaks
Souvenirs

Fixing up your car before the trip (replacing tyres etc.)

Day trips to attractions (water parks, museums etc.)

Salon visits before the vacation

Restaurant

Emergency cash

Toll fees

Car rental

Travel insurance

Pet/house sitter

Fuel
Spending Leaks at Home

TV License

Repair/replacement cost of appliances, tools, electronics, kitchenware, etc

Garden care (plants, insecticide, lawn treatment etc.)

Swimming pool maintenance

Home repairs
Shopping List Spending Leaks
Prescription medicines

Pet care

Not making a shopping list beforehand

Going shopping when you're hungry

Not checking your cupboards and fridge for what you already have before going shopping
Year-End Spending Leaks
Year-end tips/bonuses for service professionals

An increase groceries when you're entertaining

An increase in your electricity and water bill when you're home

Household maintenance

Festive decorations

Day-trips to local attractions

Restaurant
With our busy schedules, it's easy to miss or forget about certain expenses. But if we wish to save more money in the year ahead we'll have to get creative. Identifying your spending leaks is a great starting point, and at the end, it does make a big difference when added together.