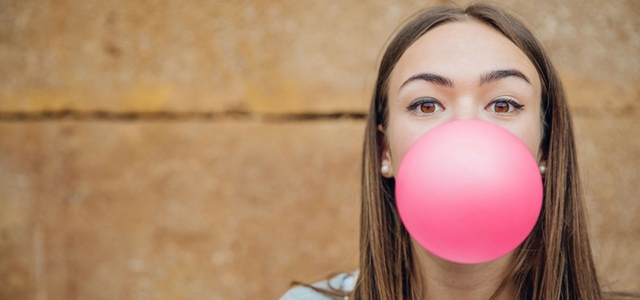 Babies Are Our Biggest Financial Investment
Financial Planning is at the Heart of this New Beginning.

13 June 2012: When thinking of investments, most people tend to think of properties, fixed investments and even buying exclusive art pieces which accumulate in value over a certain period of time. What we don't think of is that having a child is a far bigger investment as you endeavour to give your children opportunities that you never had and find avenues that will enhance them on a physical, emotional and lasting way. Giving your children the best could put strain on your financial situation and could cause unanticipated debt.
Adding a new member to the family can be extremely stressful, especially if it is the first to arrive, but this burden can be lessened if we start planning from when you first start thinking of having a family.
"Whenever we are faced with a forthcoming financial weight, it always boils down to planning," says Hein du Plessis, Managing Director of DebtSafe. "The last thing you want during this time of new and exciting beginnings is dealing with payments in arrears and unforeseen debt." Du Plessis gives a monthly guide of how to start planning for this new phase in your life during the growing part of it – pregnancy.
To avoid any financial pressure or unnecessary debt, make sure you start putting a little bit away each month to build on a fund for your baby's first few months, when there will be hidden or unforeseen expenses. Once you find out that you are expecting start planning from the first month by following this guide:
MONTH 1: Research
Discuss your maternity leave benefits with your employer; some offer various options from 25% – 50% but in most cases, you will need to register with UIF (Unemployment Insurance: which pays out up to 35% of your salary. Start saving a bit more each month in your emergency fund.
MONTH 2: Keep your eyes open
Start familiarising yourself with costs of products like car seats, strollers, and cradles by doing window shopping and asking acquaintances who have already been through the experience. If you have close friends and family who recently gave birth ask them to pass on clothes and goods that their children have grown out of. Start bargain hunting on vanity products for your baby such as shampoo, lotions and most importantly nappies that are on special.
MONTH 3: Budget
Start compiling your budget for baby's first year of birth. Remember that you do not need to splurge on baby's first year. They will not remember being clothed in Baby Gap and Guess so rather save for later on when they will appreciate and remember it.
MONTH 4: Eliminate Debt
If necessary, consult a debt counsellor or personal finance consultant to review your debt. Endeavour to eliminate the most toxic (highest interest) debt first. Debt can cause a high amount of anxiety, which is unnecessary during this time of bliss.
MONTH 5: Insurance
Discuss your baby's medical insurance with your partner. Baby can be loaded as a beneficiary on either of your structures depending on which will have the most benefits and be most affordable. Some medical insurers also offer benefits in terms of discount on certain retail products and post-delivery assistance. Contact them and find out how they will be able to assist you.
MONTH 6: Purchase
Start purchasing all your larger products this month, like strollers and car seats and prepare the nursery. Safety is important so ensure that you never compromise when it comes to your baby's welfare.
MONTH 7: Child Care
Look into various options of child care. Once again safety should be one of the main priorities so shop around and find an institution that not only suits your pocket but your lifestyle and safety standards
Speak to your financial planner to assist you in finding a unit trust or annuities that suit your lifestyle and could help you start saving for your child's education. Du Plessis suggests that you set up a meeting with an accredited financial institution like The Efficient Group and discuss different saving options which will suit your current lifestyle best.
MONTH 8: Settle Down
During this month you can start slowing down. Ask your friend/sister / mother who is organising your baby shower to give guests the option to deposit money into your emergency fund instead of a gift. Review your budget and amend where necessary.
Here are a few additional tips:
• Start a 'maternity suitcase' amongst friends where you include all your maternity wear in a suitcase and pass it on to the next 'mom-to-be'. Each friend can include new items
• Always shop with a list; this curbs your craving for impulse buying on things baby (and you) do not necessarily need
• Register with mom's blogs and visit second-hand shops and look for reliable and sturdy strollers that need only a little restoration
• Attend baby expo's and shows where you will find bargains on most of the items you need
• Make your own baby food by pureeing butternut, sweet potato and, apples, baby marrows etc.