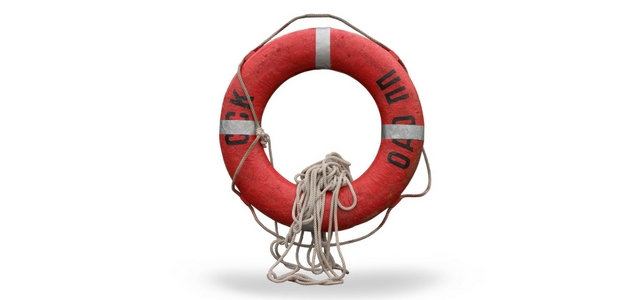 Lifeline In Rising Waters
Financial Mail 27 October 2011 – Stafford Thomas:
The National Credit Act (NCA) has not fully lived up to the high expectations that greeted its implementation in June 2007. It was intended to put an end to reckless lending and borrowing in the consumer credit market. But where it is achieving success is in securing debt relief for overextended consumers.
The NCA contains precise rules on the review and restructuring of debt, says Hein du Plessis, MD of DebtSafe, a firm which offers to help consumers who have serious problems with debt repayments. And in formalising the debt restructuring process, the NCA is unique. "Though there is debt counselling in other countries, SA is the only one that has made it part of a formal statutory process," Du Plessis explains.
SA's debt counselling industry encountered some serious initial problems, one of these being counsellors ill- equipped to do the job. "Our industry got a lot of bad press, and rightfully so," says Du Plessis. He says the National Credit Regulator (NCR) has done a lot to clean up the industry by closing down poorly performing consultancies. Many others unable to make the grade have shut up shop. "There are still a few suspect operators but they are fast becoming fewer," he adds.
Another problem initially was a flood of consumers with debt burdens that made restructuring impossible, says Paul Slot, a director of Octogen, a debt counselling firm and strategic partner of Old Mutual. "Now, only consumers who can repay creditors in a reasonable time are eligible," says Slot. The industry is seeing the benefits now, he adds.
The NCA enables consumers who have not yet had their creditors take legal steps against them to approach a debt counsellor for assistance. The debt counsellor assesses the consumer's financial position and if satisfied that after debt restructuring the consumer will be able to repay creditors in a reasonable time, approaches creditors in an effort to gain their approval of the proposed restructuring. If an agreement is reached, the counsellor approaches a magistrate's court to request an enforcement order.
If agreement cannot be reached with creditors it is up to a magistrate to adjudicate and make a ruling. Magistrates, says Slot, are becoming far better versed in the application of the NCA thanks to an extensive training initiative launched by the regulator. "The offer to creditors must just be fair and reasonable," he adds.
The NCA allows 60 working days from the start of the debt review process to a court hearing. During this period creditors can take no legal action against debtors. A creditor's right to terminate a debt review and proceed with legal action against a debtor in default after 60 working days was confirmed by the constitutional court in August this year.
Termination of a debt review by creditors is not necessarily the end of the road. "A court [magistrate's or high court] can reinstate a review application," says Magauta Mphahlele, CEO of the National Debt Mediation Association (NDMA), a body set up by the credit industry to provide debt mediation services to consumers, credit providers and debt counsellors.
The association will also intervene on behalf of consumers, says Mphahlele. She notes that as a result of intervention by the NDMA, credit providers have agreed to reinstate 47% of terminated debt review cases and to reverse 54% of moves to repossess vehicles and 48% of moves to auction houses.
One of the most significant benefits that the NCA has conferred on consumers who have come to a repayment agreement with creditors is the enhancement of the in duplum rule. This specifies that no more interest can be added when the unpaid interest equals the outstanding capital. In addition to the basic in duplum rule, the NCA imposes a cap on the total repayment. "A consumer cannot be called on to repay more than double the outstanding debts, including interest and costs," says Slot. "This is a big change from the pre-NCA days when there was no limit on the total repayment."
Illustrating the potential benefits of a debt restructuring, Du Plessis says DebtSafe is achieving an average reduction in monthly repayments to creditors of 54%. He adds that when clients seek debt relief their debt repayments are on average eating up 89% of their net disposable income. After restructuring, average debt repayments fall to a manageable 35% of disposable income. Lower repayments are achieved through negotiating lower interest rates and/or longer payment periods with creditors.
For creditors, agreeing to a debt restructuring can also be of benefit. For example, says Du Plessis, rather than force consumers who are in arrears with bond repayments to sell their homes at a knock-down price, debt rehabilitation is often a better alternative. "With correct restructuring, it usually takes consumers two to three years to get out of their debt problems."
The number of consumers seeking relief through debt counsellors has stabilised at about 6000/month, says Rajeen Devpruth, the NCR's manager of research and statistics. Given the large percentage of consumers with credit records in bad standing, Mphahlele believes the number applying for debt relief should be higher. According to the regulator, 8,8m consumers had impaired credit records at the end of June 2011.
"Millions of consumers are not taking advantage of the laws and institutions put in place to assist them," says Mphahlele. Many consumers, she adds, leave it too late to seek assistance and react only when legal proceedings against them are advanced.
Du Plessis believes the number of consumers seeking debt relief will grow. "Once they gain more trust in the debt consultancy industry there will be a flood of consumers seeking assistance."