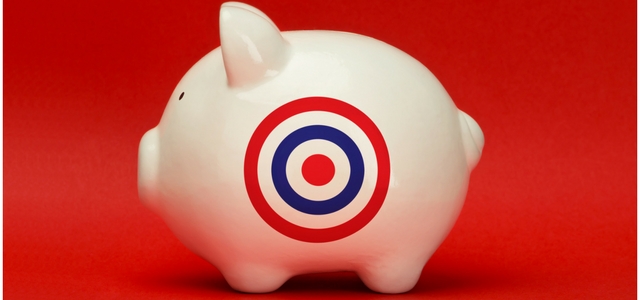 Costly Protection: Credit Life Insurance
Financial Mail: Stafford Thomas | 02 August 2012
Credit life probe could unearth a big rip-off by many banks and retailers.
A can of worms could soon be opened which many banks and credit retailers would prefer to stay tightly sealed. That can is credit life insurance, often foisted on consumers at exorbitant cost. Opening the can is a joint task force drawn from the national credit regulator (NCR), the Financial Services Board, national treasury and the competition commission.
"Use of credit life insurance by retailers and banks is a major problem and of great concern," says Hein du Plessis, MD of debt counselling firm DebtSafe. "There is no disputing the need for credit life cover, but it must be fairly priced."
The term credit life is something of a misnomer. In addition to death cover it generally refers to broader payment protection covering debt repayments in the event of permanent disability and, for a limited period, retrenchment. For example, African Bank, through its insurance subsidiary Standard General, limits the period to nine months.
The temptation to overprice credit life cover is very real. Sold to a generally captive market of consumers, credit life falls outside the ambit of the National Credit Act (NCA), which lays down strict limits on interest rates and administrative fees that may be charged.
It appears the task team investigating credit life will take a pragmatic stance. "Credit suppliers can't be blamed for wanting credit life cover," says Rajen Devpruth, the NCR's manager of research and statistics. "But they must not charge too much for it."
The probe into credit life insurers – many owned by banks and retailers – is at an early stage. The regulator set the wheels rolling in January this year when it issued an instruction to banks and retailers selling credit life to supply detailed information previously not required. "We are starting to receive the information required," says Devpruth.
Though precisely how overpriced some credit life products are is unclear, anecdotal evidence suggests they are often ridiculously expensive. "I have seen cases where the cost of credit life cover [from credit providers] was three times the price of what could be obtained by going through an insurance broker," says Du Plessis.
"The average monthly premium for credit life cover is from R10 to R15 per R1000 covered," says Paul Slot, a director of debt counselling firm Octogen and a member of the NCR's national debt advisory committee. "It would be far cheaper to go to your own insurer."
Using another insurer is not always easy. "A lot of our clients have tried to replace cover from their bank and have been told by the bank that it does not meet their requirements," says Slot. Often no reason is given for rejecting outside insurance cover, he adds.
Clearly, a reason is the profitability of credit life. The claims ratio – claims paid as a percentage of premium income earned – is a good way of assessing profitability. The lower the claims ratio, the more profitable an insurer's business.
Unfortunately, SA insurers are not required to disclose claims ratios, says Jennifer Preiss, deputy long-term insurance ombudsman. "But our impression is that claims ratios on credit life business are low."
Some insurers do disclose their claims ratio. One is African Bank, which, through its banking operation and furniture retail subsidiary Ellerines, generated premium income of R2,962bn from its insurance business in its year to September 2011. Insurance premium income represented 19,4% of the bank's total income of R15,28bn.
Insurance premium income was also the fastest-growing segment of African Bank's business operations, rising by 28,3% compared with 2009/2010. Total income increased by 20,1%. From a profitability perspective, insurance business did even better. Claims paid in 2010/2011 fell by 2,2% to R612m to produce a claims ratio of 20,7%, down from 27,1% in the previous year.
Contrast that with Sanlam's claims ratio of 64,2%, reported in its year to December 2011. This ratio, up from 63,9% in the previous year, was described by Sanlam as being "relatively low".
Santam's claims ratio in its year to December 2011 presents a similar picture. The short-term insurer's gross claims ratio was 73,5%, falling to 64,1% after contributions from its reinsurers.
Lewis Group also provides insight into its insurance business. In its year to March 2011, the furniture retailer reported a 15,4% rise in insurance premium income to R868,5m through its Monarch Insurance unit. Premium income represented 17,9% of total income of R4,86bn, second only to finance charges of R908m (18,7%). The retailer's income statement indicates it had a claims ratio of about 23%.
Capitec's marketing and corporate affairs executive, Carl Fischer, is highly critical of what he believes are unfair practices in the credit life market. "What is happening is not in the spirit of the NCA," says Fischer. The act's aim, he adds, is to promote transparency and that is not happening in many areas of the credit life market.
Fischer takes issue with credit providers that focus consumers' attention on the interest and admin fee charged as required under the NCA but tuck the credit life insurance aspect of a deal obscurely at the bottom of the contract. "They often minimise the interest and admin charged and makeup on the insurance cover," says Fischer.
Capitec, he says, does not sell credit life to its customers. Instead, it ensures its debtor's book and claims itself in the event of the death, disability or retrenchment of a customer. "We price insurance into our credit offer and don't make any [profit] margin from insurance," says Fischer. The bank's claims occurrence is "very low", he adds.
Another aspect of credit life causing concern is its sale through call centres, says Preiss. This occurs when a customer is requested to tick a box on the contract indicating a need for cover and requesting a call from an agent.
Call centre agents earn commission on sales, incentive enough to push a sale to a customer with little or no grasp of the complexity of the product or insurance jargon. Worse still, says Preiss, is the rapid pace at which agents deliver their text-based messages, all of which are recorded. "Even when we listen to recordings it can take two or three replays for us to grasp what an agent has said," says Preiss.
The inquiry into credit life is not the first. In 2008 a panel chaired by former long-term insurance ombudsman Peet Nienaber left little doubt that there were dubious practices in the credit life market. For example, FinMark Trust submitted a comment to the panel in which it asserted that furniture retailers selling credit life insurance often "extorted money from the client rather than offering real value".
Such assertions were rejected by other respondents. Absa, for example, pointed to the high costs involved in collecting premiums (which are often small) and to large claims volumes. Relyant Insurance noted that costs could account for half a typical furniture retailer's credit life premium income.
The Nienaber panel did not deliver a definitive finding on the value or otherwise of credit life insurance, terming the evidence it received "sporadic".
But perhaps pointing to the direction the new task team will follow, the panel commented in its conclusion: "It is self-evident that insurers would not be focusing on this area of the market for growth opportunities were it not significantly profitable."
What it means; Credit life insurance has vital role to play. There is a need to ensure pricing is fair.