DebtSafe's Debt Review is a well-established financial lifeline for those worried about losing their home or car because of their severe debt situation.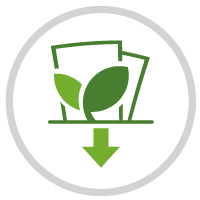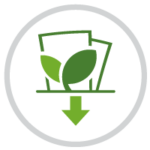 ---
Why you should choose Debt Review to fix your finances:
You're spending more than you earn, receiving threatening calls from creditors and struggling to cover the basic living expenses of your family.
Not being able to keep your head above water can impact your physical health with symptoms like:
Panic attacks
Muddled memory
Migraines or headaches
Blood pressure issues
The Debt Review program tackles the source of your debt issues and is recommended by the National Credit Act. This means that it's not only a proven way to fix debt but also a program that legally protects you from your creditors and repossession.
Case Study:
The Green family have recently celebrated their 15th anniversary and live in a quaint home in sunny South Africa.
They have two vehicles, and although not the sports cars Mr Green is always dreaming about, they are adequate to get them to-and-from work and driving around their kids. They also have a personal loan, credit card and a furniture account.

Unfortunately, hard times has fallen upon this family, and no matter how much they tried to get their finances under control it simply wasn't possible without professional help.
They needed a solution
that will:
Keep their assets safe. So, no repossession and no legal action from their creditors.
Protect their family's essential expenses through a personalised budget.
Drastically decrease their monthly debt repayments.
With that in mind, they chose Debt Review as their best option to fix their debt.
---
The Difference Debt Review Made in the Green's Family's Monthly Debt Repayments
Home Loan
Reduced from R2626.00 to R2169.00.
Saving them R457.00
each month.
Vehicle Loan
Reduced from R14578.00 to R11905.00.
Saving them R2 673.00
each month.
Credit Card
Reduced Reduced from R11808.00 to R1702.00.
Saving R10 106.00
each month.
Our professional team is ready to show you why Debt Review is a proven way to protect your assets from repossession and fix your debt. It's go time!