The Debt Counselling program is built to drastically reduce your monthly repayments and to fix your credit.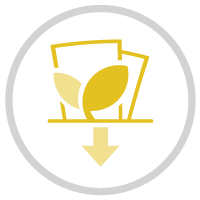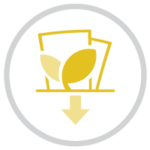 ---
Here's how the program works:
Because the process is backed by the National Credit Act you will receive legal protection against your creditors – keeping your assets safe from repossession.
The process is also designed in such a way that you are enabled to pay your debt, plus your family's vital living expenses.
And with the completion of the process, your Debt Counsellor will issue a Clearance Certificate. This is used to remove all negative information on your credit report.
Debt Counselling vs Debt Review
What's the difference?
Debt Counselling and Debt Review is exactly the same thing – a process designed to get you out of debt. Some will call it Debt Review, while others call it Debt Counselling.
What the Process Looks Like:
Apply
Get the ball rolling with your free, no-obligation, quote and we'll call you.
Restructure
Get a new consolidated, repayment plan that reduces your monthly repayments and fixes your credit.
You'll Receive
CreditGuard Plan – extra protection against retrenchment, death, maternity leave, disability and identity theft.


A registered Debt Counsellor and legal protection against your creditors.


A free debt assessment, a personalised budget & proper cash flow relief.


A decrease in your monthly debt repayments in one consolidated plan.
Restore
Get moving on your new repayment plan that reduces your repayments for serious cash flow relief and fixes your debt.
You'll Receive
Safe, secure distribution of your money to your creditors.


A registered Debt Counsellor.


Legal protection against creditors.


A Clearance Certificate that signals the completion of your program and with it the restoration of your credit.
It's go time! Our professional team is ready to show you how we can reduce your payments and fix your credit.