Debt Consolidation is a debt management tool that reworks your multiple debt accounts into one, affordable, repayment plan.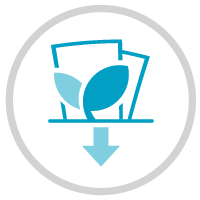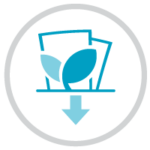 ---
We use a program called Debt Review to consolidate debt effectively and safely – without a loan.
This program is recognised by the National Credit Act as a sure way to fix the finances of South Africans who are seriously struggling to keep up with their debt obligations.
In the program, your debt repayments are consolidated and reduced as to facilitate you to get your debt back under control while paying for your essential living costs.
The program is secured through a Court Order that provides you with legal protection against creditors and repossession of your vehicle or home.
With the successful completion of the program, a Clearance Certificate is issued to your creditors and the credit bureaus. They are then required to remove your negative information from your credit report, leaving it in much better standing.
Is This a Loan?
No, it's better and safer than a loan.
Unlike consolidation loans, which have very strict requirements (and at the end leaves you with more debt) we restructure your credit obligations to an affordable, no-loan, consolidated, repayment plan.
What the Process Looks Like:
Apply
Begin with your free, no-obligation, quote and we'll call you.
Restructure
Get the no-loan Debt Consolidation fix that reworks your multiple debt accounts into one, affordable, repayment plan
You'll Receive
CreditGuard – extra protection against retrenchment, death, maternity leave, disability and identity theft.


A registered Debt Counsellor and legal protection against your creditors.


A free debt assessment, a personalised budget & proper cash flow relief.


A decrease in your monthly debt repayments in one consolidated plan.
Restore
Activate your new no-loan consolidation plan with affordable repayments and reach your financial turning point.
You'll Receive
Safe, secure distribution of your money to your creditors.


A registered Debt Counsellor.


Legal protection against creditors.


A Clearance Certificate that signals the completion of your program and with it the restoration of your credit record.
It's go time! Let our professional team fix your debt by consolidating your finances into one stress-free instalment without a loan.