We have received your request for a free quote.
Let's fix your debt!

A DebtSafe Consultant will be in touch with you during office hours, and will always call from 010 442 4425.
If you happen to miss the call, no worries, the DebtSafe Consultant will send you an SMS and email to arrange for a suitable time to contact you.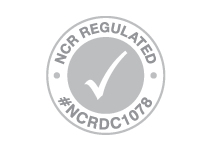 DebtSafe – NCR Registered Debt Counsellors to help FIX your DEBT:
DebtSafe is a well-established company that has been a part of the Debt Counselling / Debt Review industry for over 11 years – helping South Africans with their debt.
Debt Review is an authorised, structured process under the National Credit Act 34 of 2005 (NCA) & the National Credit Amendment Act 19 of 2014 (NCAA) to assist over-indebted South Africans in restructuring their debt to bring much-needed financial relief.
DebtSafe's Debt Counsellors are registered under the National Credit Regulator (NCR) – the credit industry's governing body.
In short – the NCR plays a crucial role to protect you, the consumer, by making sure industry participants, including DebtSafe's Debt Counsellors are:
compliant to the NCA;
always abiding to the regulated fee structure;
continually setting forth the practice of an ethical code of conduct.
Our Managing Director's NCR registration number is NCRDC1078.
You are welcome to confirm our Debt Counsellors' registration by visiting the NCR's list here:
NCR Debt Counsellors' list


Our Business Hours
Mon – Thur: 8:00am – 5:00pm
Fri: 8:00am – 4:30pm
Saturday: 9:00am – 12:00pm