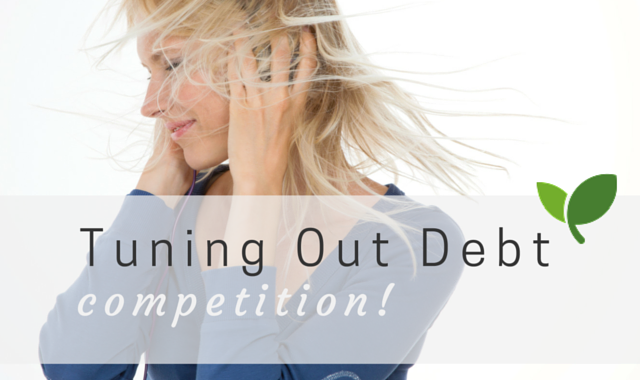 Tuning Out Debt – Part 2/2
2015 is truly at an end. With Christmas behind us and the new year ahead it's quite an exciting time. And even more so with our Tuning Out Debt Competition. Some lucky person (maybe even you) will be winning R 5,000 cash – now that's a great way to start 2016!
How to enter: In the comment section below this blog; comment which song (any song) best describes your current financial situation.  R 5,000 cash prize up for grabs so make sure your entry is in! Please take note that this competition ended on 11/01/2016.

So Enjoy the second part in our two part blog series featuring songs that teaches valuable lessons about money. Follow these lessons and you'll be tuning out debt for good! And remember; R 5,000 is up for grabs, make sure your entry is in.
6. "Satisfied Mind" – By Jeff Buckley
The Lyrics:
"Money can't buy back your youth when you're old. A friend, when you're lonely or peace to your soul. The wealthiest person is a pauper at times. Compared to the man with a satisfied mind."

The Lesson:
We all know someone who is wealthy, but miserable. More money doesn't mean more happiness. Being content with what you already have is a much better way to find peace and happiness. Live within your means, and be happy with what you've got.
7. Ka-Ching – By Shania Twain

The Lyrics:
"We live in a greedy little world that teaches every little boy and girl to earn as much as they can possibly then turn around and spend it foolishly. We've created us a credit card mess. We spend the money that we don't possess."

The Lesson:
We're bombarded by commercials each day, telling us to buy, buy, buy. Even if we don't have the cash, or don't even need the product. Don't fall into a trap where you are spending cash you don't have on stuff you don't need. Rather save your money wherever you can – your future self will thank you!
8. Price Tag – By Jessie J (feat. B.o.B)

The Lyrics:
"Why is everybody so obsessed? Money can't buy us happiness. Can we all slow down and enjoy right now? Guarantee we'll be feeling alright."
The Lesson:
Focus on spending quality time with your family rather than spending quality time with your credit card at the mall.
9. Forget You – By Cee Lo Green

The Lyrics:
"I guess the change in my pocket wasn't enough, I'm like forget you and forget her too."
The Lesson:
Forget about the people in your life who is making you feel uneasy simply because you don't have the latest and greatest of whatever product. You don't need that in your life. Rather spend time with people who like you for you, not for what you own.
10. Can't Buy Me Love – By The Beatles
The Lyrics:
"Say you don't need no diamond rings, and I'll be satisfied. Tell me that you want the kind of things, that money just can't buy. I don't care too much for money, money can't buy me love."
The Lesson:
The most important things in life money simply can't buy. Make sure you're focused on what is important by spending time with loved ones instead of trying to buy their love with material things.