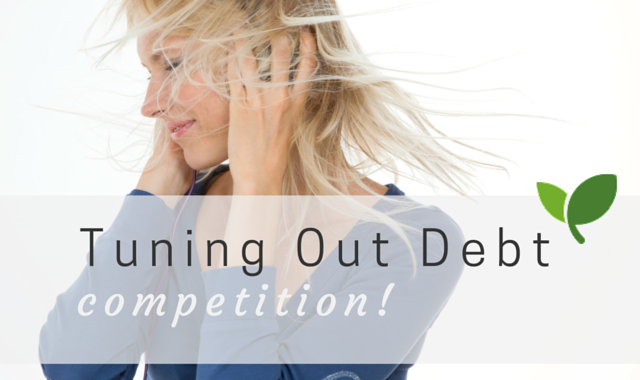 Tuning Out Debt – Part 1/2
A festive welcome to DebtSafe's Tuning Out Debt Competition! We know that by this time you've been thoroughly bombarded with Christmas cheer – and having "Jingle Bells" stuck in your head for a day is enough to make anyone crazy. That's why we decided to do something different this holiday season.
Keeping within the festive mood we've found some great tunes that teaches a valuable lesson about debt and personal finance. And because we want you to end this year, and start next year, on a high note we have mixed a lucky draw competition into the works *insert happy dance here*.
How to enter: In the comment section below this blog; comment which song (any song) best describes your current financial situation.  R 5,000 cash prize up for grabs so make sure your entry is in! Please take note that this competition closed on 11/01/2016.

So without further ado, here is the first part of our two part blog series. These 5 songs teaches valuable lessons about managing your personal finance. Follow these lessons and you'll be tuning out debt for good.
1. "Money, Money, Money" – By Abba
The Lyrics:
"I work all night, I work all day, to pay the bills I have to pay. Ain't it sad? And still there never seems to be a single penny left for me. That's too bad."
The Lesson:
Living form salary to salary sucks, and not having a penny left each month makes you susceptible to financial trouble when you need cash for an emergency. So take a good hard look at those bills, and see if there's any way to cut them – and start saving ASAP!
2. She Works Hard for Her Money – By Donna Summer
The Lyrics:
"She works hard for the money. So hard for it, honey. She works hard for the money. So you better treat her right."

The Lesson:
You spend a great deal of time working. It's hard, and you give it your best. So think twice about spending your hard-earned cash on things you don't really need.
3. If I Had a Million Dollars – By The Barenaked Ladies
The Lyrics:
"If I had a million dollars. We wouldn't have to walk to the store. If I had a million dollars. We'd take a limousine cause it costs more."

The Lesson:
It's tempting to "up" your lifestyle when you get a promotion or better paying job. But don't! It's a slippery slope that could set you back in the long run.
4. Bills, Bills, Bills – By Destiny's Child
The Lyrics:
"Now you've been maxing out my cards. Giving me bad credit buying me gifts with my own ends. Haven't paid the first bill. But you're steady heading to the mall."

The Lesson:
Make sure you and your spouse are on the same page when it comes to your finances. Keeping the family budget in check is a team effort! Decide together what your financial goals are and how you'll reach them.
5. Low Budget – By The Kinks
The Lyrics:
"Circumstance has forced my hand to be a cut-priced person in a low-budget land. Times are hard, but we'll all survive. I just gotta learn to economize."
The Lesson:
Living costs are on the rise, and not all of us can take it in our stride. That's why it is important to revise our budgets frequently, making sure our income and expenses are kept in check.
Stay tuned for our second blog in our two part series of Tuning Out Debt. The Beatles, Shania Twain and even Cee Lo Green shares sound advice about money and happiness.