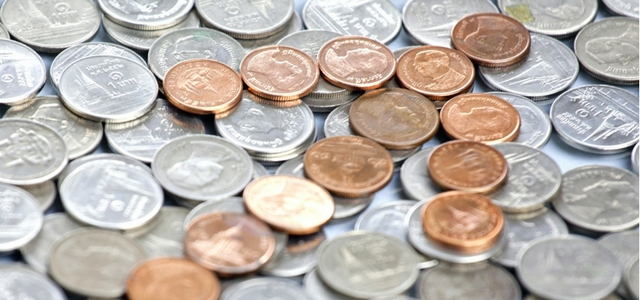 Consumer Debt Out Of Control
Financial Mail 27 October 2011 – Stafford Thomas:
When the National Credit Act (NCA) was enacted in 2007, it was hailed as a death blow to reckless lending by credit providers and an end to consumers' ability to overstretch their finances. In reality the NCA is a toothless tiger.
"We are seeing a new phase of reckless lending," warns Paul Slot, a director of debt counselling firm Octogen and member of the National Credit Regulator's (NCR) debt advisory committee.
Slot is not alone in his concern. "Not all credit providers are acting within the spirit of the NCA," says Hein du Plessis, MD of debt counselling firm DebtSafe. "Many of them are guilty of allowing consumers to become excessively indebted. What we see is often shocking."
Anyone doubting this should know that the average over indebted consumer seeking assistance from DebtSafe is using 89% of their disposable income to repay their debt.
The first scramble by credit providers to build their lending books came in the run up to the NCA's implementation. Consumer debt more than trebled in five years, lifting household debt to income from 55% at the start of 2003 to a record 82% at the end of 2008.
The aggressive expansion in credit was marked by an explosion in mortgage lending. This inflated a residential property bubble that later popped, leaving tens of thousands of consumers locked into mortgages they could no longer afford.
The latest drive by credit providers to build lending books is not characterised by a huge expansion of total debt. In fact, since the low point of the credit cycle in mid-2009, consumer debt has grown by R10,2bn to R1,227 trillion, an increase of only 9% against a 23% expansion of SA's GDP in nominal terms.
What characterises the latest drive is an aggressive expansion of lucrative short- to medium-term credit. Though expensive, attracting double-digit interest rates, it is being snapped up by consumers.
Putting the banking industry's case for its shift of focus from mortgage to shorter- term debt, Banking Association of SA MD Cas Coovadia says: "Overall credit growth has been flat. We had to get credit growth going again."
The big driver of short- to medium-term credit expansion is unsecured lending, which generally takes the form of personal loans that come with an interest rate of up to 31,2%. To this hefty administration fees are added and, in many cases, credit life insurance, which can push the effective total cost of credit to 60%/year or more.
The total amount extended to consumers has rocketed from R45bn in June 2008 to almost R88bn in June 2011. During the past 12 months alone the number of unsecured loans increased by more than 1m (or more than 19000 a week), to 6,3m.
"You can now get unsecured loans of up to R200000 over periods as long as five years," says Charl van der Walt, CEO of debt counselling firm MDB Credit Solutions. "Unsecured loans of that size were unheard of just a year ago."
Perhaps unsurprisingly, unsecured lending is a sector that is attracting non bank players. Sanlam, for example, proclaims: "Whether you need money for unexpected expenses, a medical crisis, to further your children's education, renovate your home or consolidate your accounts, a Sanlam personal loan of up to R100000 could be the ideal solution."
Old Mutual is also in on the game. Backed by a R2,5bn facility from Standard Bank, it is targeting what it terms the "mass market". A statement by Old Mutual Finance (OMF) notes: "OMF could well grow to a size similar to African Bank and Capitec."
The two are regarded as the market leaders in unsecured lending, particularly in the lower-income market segment. The most recent financial statements of African Bank and Capitec reflect advance books of R30bn and R13bn, respectively.
Slot and Du Plessis say many consumers taking up unsecured and other short- and medium-term loans are already ensnared in a debt trap. Their criticism of the hardship that inappropriate credit extension has caused and still creates for many consumers is backed by the NCR's reviews of the consumer credit market.
These reviews make grim reading. The NCR reports that of the 18,84m credit- active consumers at end-June, 8,8m (46,7%) had impaired credit records. When the NCA became fully effective in June 2007, there were 16,9m credit-active consumers, of whom 6,38m (37,7%) had impaired credit records.
"Put simply, almost half of all [credit- active] consumers are maxed-out in terms of their ability to repay their debt," says Slot. This is despite short-term interest rates as measured by the prime overdraft rate at their lowest levels in 37 years.
The NCR defines an impaired record as one triggered when a consumer is more than 90 days in arrears with debt repayments. But Chris van Rensburg, CEO of personal financial management advisory firm Kudough, questions this definition. "Who's fooling who?" asks Van Rensburg, arguing that a consumer who falls into arrears even for a month is often already in financial difficulty.
Based on Van Rensburg's stricter interpretation, only 39% (7,4m) of credit-active consumers could be said to have a clean slate with their creditors. Looking back only three years, 45% of credit-active consumers had a clean payment slate.
In hard cash terms, at end-June consumers with impaired records as defined by the NCR accounted for R133bn of total consumer lending of R1,227 trillion by banks, retailers and other credit suppliers, such as non bank vehicle finance companies. Add consumers in arrears in accordance with Van Rensburg's view that any overdue payment is a flashing red warning light, and the total amount in arrears jumps to R176bn, or over 14% of outstanding consumer debt.
Mortgage debt represents the biggest chunk of payments in arrears. Out of 1,8m mortgage loans at end-June, 204000 (11%) were in arrears to the tune of R104bn. Despite efforts by banks to clean up their mortgage books and comply with their onerous new lending requirements, this is little changed from June 2009, when 12% (226000) of mortgage loans were R115bn in arrears.
The residential property market is in a state of limbo, with thousands of sellers unable to shift their homes and many potential buyers unable to raise the deposits demanded by banks. "I believe the property market would lift if banks made mortgage borrowing easier," says Ronald Ennik, CEO of Ennik Estates.
As the situation now stands, banks are assisting home owners in difficulty to sell their houses at knock-down prices, says Ennik. The bank then writes off half the debt, leaving the consumer to pay off the balance.
"The result is that many people now have no asset but have an unsecured debt that can run into hundreds of thousands of rand," says Ennik.
The dumping of homes on the market is negatively affecting the prices of normal home sales, he adds.
Coovadia sees the situation in a different light. He contends that residential property is in a "stalemate" situation because sellers want more for their homes than buyers are prepared to pay. "The stalemate won't resolve itself until the economy stops treading water," Coovadia says. "That may be only in two or three years ."
But there appears to be another, less obvious reason why banks are not opening up the mortgage lending tap. It is Basel 3, the global regulatory standard on bank capital adequacy and liquidity that is to be phased in from January 2016.
As the Basel 3 capital and liquidity requirements are now formulated, Coovadia says, they will make mortgage lending "very difficult". He adds that negotiations are under way to have Basel 3 requirements for SA banks aligned with the country's unique requirements.
If these negotiations do not succeed, prospects for a mortgage lending recovery, traditionally the major driver of consumer credit, are bleak. It would cast doubt on the ability of the residential property market to recover and provide thousands of consumers with the opportunity to escape from the debt trap.
The formal lending market is not the end of the consumer debt story, says economist Mike Schussler. "The NCR's data does not take into account many other forms of debt incurred by consumers."
For a start, says Schussler, at end- June municipalities were owed R33,7bn by households that were more than 90 days in arrears with electricity, water, rates and other payments. A further R7,7bn was owed by businesses, many of which are privately owned. "And this is after municipalities wrote off at least R10bn in bad debts over the past 12 months," he says.
To that municipal debt must be added amounts unpaid for more than 90 days to the likes of Telkom, Eskom, doctors and landlords, Schussler says. He estimates that this is likely to add at least another R13bn in bad debt.
"Total bad consumer debt is now approaching 8% of GDP," Schussler stresses. "It represents a huge problem that threatens economic growth."
Looked at another way, household debt to disposable income has fallen only marginally since its peak of 82% in 2008; at end-June it stood at 76% . Put in perspective, household debt to disposable income averaged 56% between 1985 and 2005 and, during previous recessions, generally fell by around 10 percentage points before recovering. This represented a normal credit cycle.
Like Schussler, Sanlam group economist Jac Laubscher believes the high level of consumer debt to disposable income will act as a brake on economic growth. "You can't expect to see a normal credit expansion cycle start from current debt levels," he says.
Laubscher also points out that though consumer debt to disposable income in SA is lower than in high-debt countries such as the US, the SA picture is distorted by a large number of lower-income consumers who are not yet part of the formal credit market. SA's higher-income consumers, says Laubscher, have a debt burden similar to that of their foreign counterparts.
This was highlighted in a study by the University of SA's Bureau of Market Research ( BMR) conducted in 2008. Among consumers with annual incomes of R300000-R500000, debt to disposable income was just over 100%. For those earning R500000-R750000, the level was 130%, and for those earning more than R750000, the level fell to just under 120%.
In the US, consumer debt to disposable income stands at just under 130%, according to the Federal Reserve Bank of San Francisco. The European Union statistics organisation, Eurostat, reports an average debt to disposable income across the EU at just on 100%.
Debt is one thing; servicing that debt another. In the US and the EU, the average consumer is still in a position to save, but in SA, the average consumer has reached a point where living and debt expenses are running ahead of income.
Specifically, personal savings in the US are running at 4,5% of income, according to the US Bureau of Economic Analysis. Across the EU, personal savings are just on 12% on average, says Eurostat. In its latest "consumer vulnerability" study, the BMR notes that SA Reserve Bank data reveals that household net consumption expenditure exceeded disposable income in the second quarter of 2011, indicating that consumers are "dissaving".
"The consumer debt market is in a terrible situation," says Du Plessis. "And it's getting worse." His view is borne out by the BMR, which notes in its study: "Consumers are still experiencing high levels of debt service vulnerability."
According to one of the study's authors, Carel van Aardt, the findings are based on feedback from 106 consumer credit providers. Of these providers, 74,5% reported that an increasing number of consumers were in arrears for three months or more, while 81% reported that consumers were making arrangements to pay off debt over a longer term.
The sorry state of the consumer debt market raises two questions: how did things get this bad; and why has the NCA not prevented it?
The reasons for the financial straits many consumers find themselves in are multiple. One is just plain bad luck. Retrenchments have resulted in the economy shedding more than 1,3m permanent jobs since 2009, according to Adcorp labour economist Loane Sharp.
National Debt Mediation Association CEO Magauta Mphahlele points out that people heavily dependent on commissions have also been hit hard. And in sectors such as manufacturing, overtime pay has dropped sharply.
Schussler says consumers are falling into the debt trap simply to maintain their lifestyle, a view shared by Du Plessis, Slot and Van Rensburg.
"When people find themselves getting into financial difficulty, their reaction is generally not to cut back on spending but rather to take out another loan," says Slot. "A large portion of new borrowings by consumers is used to repay existing debt.
"We are also seeing an explosion in the use of payday loans." These loans must be repaid on pay day and attract the highest rate allowed under the NCA — 5%/month. To this, Slot says, initiation fees and credit life insurance are added. An R5000 payday loan could attract interest and other costs of around 22%/month.
Slot says data collected by Octogen shows that the average credit-active consumer is now using 46,7% of their net income to repay debt.
According to the Federal Reserve Board, the average US consumer is using 11,1% of net income to service debt, down from a peak of almost 14% in 2007. For those Americans with a mortgage bond, the average is now 14,4%, down from almost 18%.
Even more concerning, Slot says: "Some credit providers will allow repayments to go up to 60% or even 80% of disposable income." Slot and Du Plessis believe that for a consumer to retain a healthy financial position, debt repayments should not exceed 35% of disposable income.
As an extreme example of over lending, Slot says an Octogen client seeking assistance recently had five loans from a bank that required her to pay in excess of her monthly income. "All five loans were to repay existing debt," he says. "We see cases like this almost every day."
Says Du Plessis: "We assist about 1000 clients a year and have found that on average they are using 89% of their net income to repay debt."
This level, he adds, is up from 78% two years ago.
"Many households are so stretched that any additional expense such as a medical crisis or car repair will threaten their ability to survive financially," says Du Plessis. He says DebtSafe clients earn R15120/month on average and have a net disposable income of R11665, of which R10365 goes on monthly debt repayments. That leaves a mere R1270 to live on.
The most vulnerable consumers, he says, are those aged between 32 and 40. "They make up half our clients and typically have a house bought during the boom and kids at private schools."
Other examples of extreme over lending abound. Says Mphahlele: "Recently we came across a consumer with 42 credit agreements." Van Rensburg adds: "We have had a client with 57 open credit accounts."
Excesses such as those described should not happen under the NCA. Slot and Du Plessis insist that the reason they do is the absence of rigorous enforcement of the reckless lending clause contained in the act. "The act has not changed credit providers' behaviour because no- one is enforcing it," says Du Plessis.
Absa was ordered by a court last year to write off a mortgage loan of R350000 it had extended to an 81-year-old pensioner on which repayments exceeded his income. Beyond this case there have been only a few dozen other reckless lending actions brought before courts, says Slot.
One reason for the low level of reckless lending cases is high legal costs. "When a consumer is in financial difficulty, they just can't afford them," says Du Plessis. "It costs at least R100000 to go to the high court. On top of that, credit providers can afford to, and will, defend themselves all the way."
But not all the blame for reckless lending can be placed on credit providers. "Sometimes rules to prevent reckless lending are abused by staff," says Slot. Agents, many of whom receive commissions based on the amount of business they generate, know what to put in applications, he says.
Consumers themselves are often to blame. Many are dishonest about the information relating to their expenses and other debts, including that to municipalities, when they apply for a loan . Du Plessis says though there is a national register of loans, DebtSafe often comes across loans not on the register.
Things may change. Slot and Du Plessis say moves are under way to assist aggrieved consumers to pursue reckless lending litigation. Magistrates who assess requests for debt relief are also becoming more alert to reckless lending.
Moves to improve the situation cannot come fast enough. In their latest drive to expand their lending books, credit providers are now looking to the greener pasture of lower-income consumers. "We are seeing them [credit providers] aggressively targeting lower-income groups," says Rajeen Devpruth, the NCR's manager of research & statistics.
This comes at a time when SA's economic growth is flagging and permanent jobs are being shed at an alarming rate. Adcorp's Sharp predicts that up to 360000 more permanent positions will be lost by the end of 2012.
Affordability of debt may also come under increased pressure. While most economists agree that short-term interest rates will remain low for the foreseeable future, Laubscher warns that there is a real danger that government, now hard pressed to balance its books, will hike tax rates in 2012.
The days of wage increases well above inflation may also be coming to an end.
"Companies simply can no longer afford to increase wages at way above the inflation rate," says Schussler. This is evident in data from Stats SA which reveals that average monthly earnings of permanent workers in May were up only 5% on last year's. The increase was below the inflation rate of 5,7% in September and a far cry from average income increases of almost 15% in 2010.
SA faces a serious consumer debt problem and economic indicators suggest it will get worse. The situation can be changed only by a radical reappraisal by consumers of their lifestyles and a more disciplined approach to lending by credit providers.
As matters stand, that looks like wishful thinking.